THE VOICES OF PEOPLE IN THE BLACK COUNTRY

In the bustling heart of the Black Country, a transformative initiative is stirring waves of change, reshaping our interactions with healthcare systems. The partnership between People's Voice Media and Wolverhampton Voluntary and Community Action has created the space for an inspiring endeavor: Community Reporting within the Black Country Integrated Care System.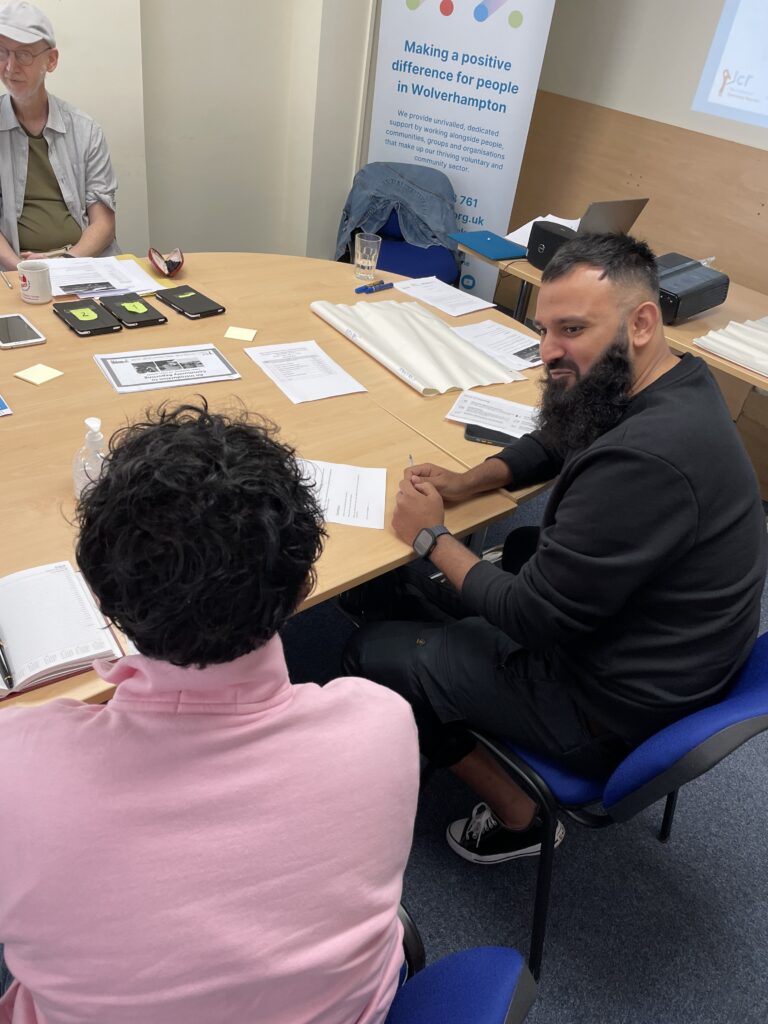 In a world where countless stories often go unheard, Community Reporting emerges as a beacon of change. This visionary project bridges the gap between citizens and healthcare systems, capturing the everyday experiences of those accessing health services. It illuminates the intricate nuances that shape our interactions within the healthcare and care systems, enabling local people to have a voice.
On Day 1 of the workshop, seven local individuals embarked on a transformative journey. With fervent curiosity, they delved into the world of Community Reporting. Techniques such as snapshot storytelling took centre stage, showcasing diverse ways stories can be woven, captured, and shared.
At the core of Community Reporting lies the belief that every voice holds value. This principle reverberates throughout the process, linking stories with individuals and organisations capable of driving positive change. It weaves a rich narrative tapestry, offering a real world view of lived experiences that might otherwise remain unheard.
Beyond traditional healthcare boundaries, this two-year project overflows with innovation. The Integrated Care System framework finds a potent ally in Community Reporting, identifying what works and unravelling transformational opportunities. The project promises to infuse the Black Country's healthcare landscape with a vital wave of innovation.
As we navigate this inspiring narrative, the potential for profound change becomes evident. Community Reporting empowers individuals and communities, forging connections, and nurturing empathy. Together, as participants, storytellers, and advocates, we amplify voices. We are crafting a future where every lived experience contributes to a healthier, more inclusive society.