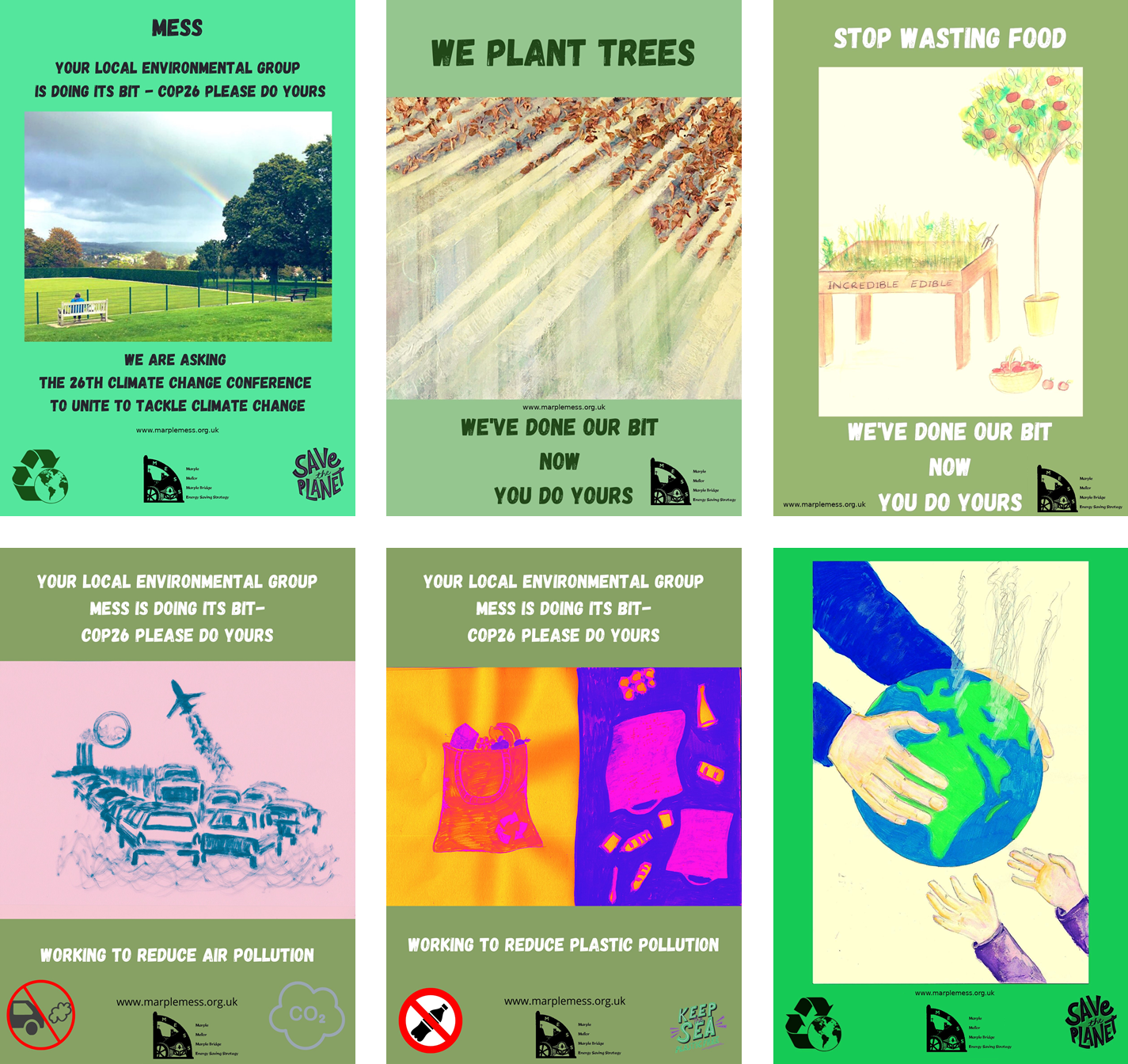 People's Voice Media has been supporting MESS to produce their videos by coaching them in video production, editing and distribution techniques. One of the MESS members is a Community Reporter and wanted to use her storytelling skills to share her own story and other MESS members' stories about why they were involved in environment work.
Marple, Mellor & amp; Marple Bridge Energy Saving Strategy (MESS) is a community project in Greater Manchester, UK. It began 10 years ago with the aims: to promote carbon reduction, raise awareness of climate change issues and find local solutions to some of the resulting problems.
MESS, like the rest of the world, is concerned about the impact of Climate change on our planet and is trying hard to raise these issues with world leaders and those in positions of power.
There is a big Climate Change Summit taking place in Glasgow, Scotland this autumn called COP26. (Conference of Parties). This is to bring world leaders and interested parties together to discuss how to address the environmental issues that are devastating our planet.
MESS has made a series of videos to go to our government to inform them what we, at a local level, are doing what we can and are asking COP26 to listen and act now, to save our planet from destruction.
If you would like to see the videos and the work of MESS please see their website here.
You may also think about writing to your own MP with your concerns or perhaps consider joining an environmental group or start your own – If we all do a bit, it will add up to a lot!